Celebrity Etc presents
Why Bonnie w/ Foyer Red & Kolezanka
Wed
March 22, 2023
8:00 pm
EDT
(Doors:

7:00 pm

)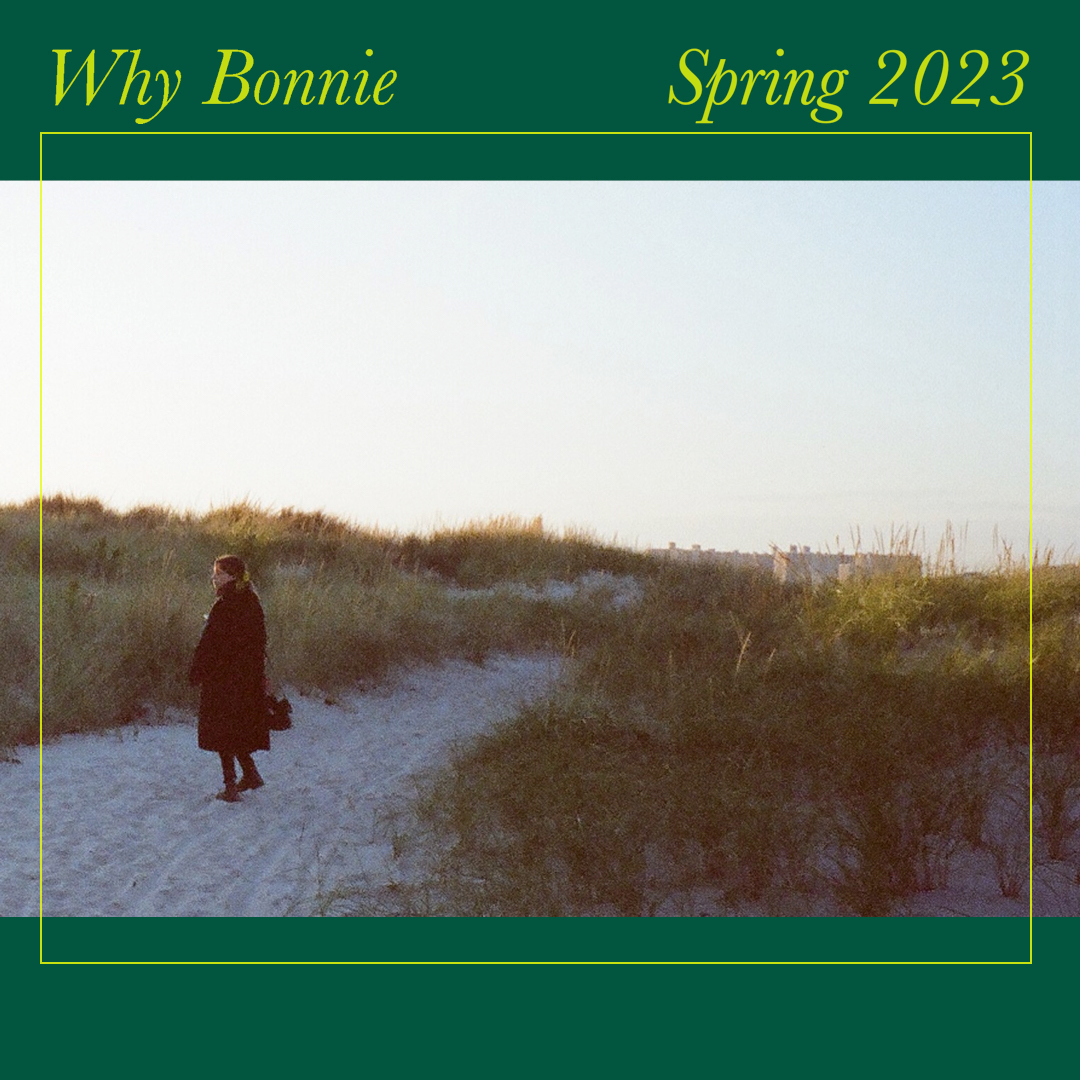 $15.00
Foyer Red:
Foyer Red's EP
Zigzag Wombat
is somehow both twee and aggressive at the same time; their playfully chaotic arrangements bridge art-punk, math rock, and sweetly sung indie with a dash of the zoomies. Imbuing their lyrics with fantastical imagery derived from quotidian experiences ("I saw this graffiti tag one day, "zig zag wombat angel" says Elana Riordan on the inspiration behind "Plutterbee" and title of their EP), the songwriting trio of Elana Riordan, Marco Ocampo, and Mitch Myers have crafted a compelling, complex and clever introduction to their varied sound. Citing Canadian underground math-rock legends Luge (Riordan), Atlanta's incredible post-punk Omni (Ocampo), and Björk (Myers) as musical inspirations there's something confounding and utterly brilliant about Foyer Red's debut EP
Zigzag Wombat.
Kolezanka:
After years recording under various monikers, from her youth back in Phoenix to her recent years in New York, Moore released a few early projects as koleżanka before making her official debut with 2021's "Place Is". Created with long-time koleżanka collaborator Ark Calkins, "Place Is" is an exegesis into the very notion of "place" and all of the ways place can be interacted with and identified. After her debut release, she joined ascendant art-punk group Foyer Red. Moore characterizes it as an era of discovery, from "getting a foothold" with Place Is to crediting the adventurousness of Foyer Red with opening up her own writing for koleżanka.

During the long, dire winter months of late 2020 and early 2021, Moore found herself holed up in her Brooklyn apartment. This chapter became the genesis for koleżanka's sophomore album, "Alone With The Sound The Mind Makes". Fittingly for an album concerned with the internal workings of our thoughts and emotions, Moore let herself wander when writing "Alone With The Sound The Mind Makes", following stream of consciousness wherever it led. Moore had to learn to navigate it solo, to "make friends" with various unsettled states, and in the process, she wrote an album that dives deep into a person's reckoning with themself, their body, their experiences, their perceptions.
"Alone With The Sound The Mind Makes" is set to be released February 17, 2023.